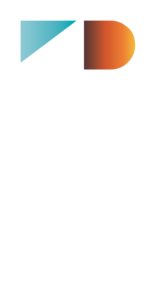 The online seminar took place from 21-24 June. Each day's 2.5 hour session suited a different time zone, and focused on a different region of the globe.  Every session included invited speakers, field interviews, Q&A sessions, and breakout groups for professional networking.
Some of the topics that were covered include:
Tidal barriers and fishway solutions, policy to improve fish passage, monitoring and technology, indigenous peoples interests, impact studies on basin level, migration routes, holistic fishways, fishway evaluation, fishway attraction, fish swimming energetics, fish behavior, downstream migration, socio-economic issues, hydropower and fish management, nature based solutions, climate change, dam removal, and more.
The full conference program is below.  Invited speaker abstracts and bios are included at the bottom of this page.
Webinar Overview (all times in UTC+2)
Day 1 (21 June): The Americas | 18:00-20:30
Day 2 (22 June): Africa  | 12:00-14:30
Day 3 (23 June): Europe | 15:00-17:30
Day 4 (24 June): Oceania and Asia | 6:00-8:30
Prof Katja Philippart (The Netherlands)
> Director, Wadden Academy & Ecology Portfolio
> Chair, Productivity Coastal Systems
> Research Leader,  Royal Netherlands Institute for Sea Research 
Prof Tom Buijse (The Netherlands)
> Specialist Ecology, Deltares, Department of Freshwater Ecology & Water Quality
> Extraordinary Professor Freshwater Fish Ecology, Aquaculture and Fisheries Group, Wageningen University and Research
Day 1 (21 June) – Americas

Official opening

Live from the Fish Migration River, The Netherlands Avine Fokkens Deputy of the Province Fryslan, The Netherlands

Invited Speaker

Adding dimensions to fish passage considerations: Stage Zero and recent advances in floodplain restoration Brian Cluer NOAA, USA

Field interview

Fish passage considerations when large dams undergo renewals

Philip Harrison Canadian Rivers Institute, Canada

Invited Speaker

Shoreline Armor Removal Fulfills Nearshore Ecosystem Restoration Following Large-Scale Dam Removal: Elwha Nearshore Anne Shaffer
Coastal Watershed Institute, USA

Field interview

A vision for selective connectivity for fish passage and invasive species management Daniel Zielinski Great Lakes Fishery Commission, USA

Invited Speaker

40 years of investigations on the ecology, migration and conservation of Amazon fishes Ronaldo Barthem
Museu Paraense Emilio Goeldi, Brazil

Field interview

Fish passages in Patagonia and the challenges with native and exotic anadromous species Claudio Baigun UNSAM – Institute of Environmental Research and Engineering, Argentina

Official closing

FP2022 announcement by Brian Bellgraph
Closing remarks by Herman Wanningen

Demonstration & Networking Sessions

Breakout room 1 AFS Bio-engineering section.

Breakout room 2 INNOVASEA-Vemco

Breakout room 3 Princeton Hydro

Breakout room 4 Kleinschmidt

SPATIAL CHAT Networking session
Official opening

Live from the Fish Migration River, The Netherlands Gordon O'Brien University of Mpumalanga, South Africa

Invited Speaker

Developing fish behavioural research in South Africa for management and conservationCéline Hanzen, Gordon O'Brien, & Matthew Burnett UKZN, UM, UKZN, South Africa

Field Interview

Impact of fishways at irrigation structures on spawning migration of Labeobarbus species Dagnew Mequanent Bahir Dar University, Ethiopia

Invited Speaker

The future of fish passage in Kenya Frank MaseseUniversity of Eldoret, Kenya

Field Interview

Ecology of the anguillid eels of the east flowing rivers in Kenya in the western Indian Ocean region Japhet Tembo Egerton Universty, Kenya

Invited Speaker

The Global Swimways Project Josh Royte The Nature Conservancy, USA

Field Interview

Fish passage and river restoration in the Kruger National Park Robin Petersen SANPARKS, South Africa

Official closing

FP2022 announcement by Brian Bellgraph
Closing remarks by Herman Wanningen

Demonstration & Networking Sessions

SPATIAL CHAT Networking session
Official Opening

Live from the Haringvliet Sluice, The Netherlands Henk Ovink Dutch Water Envoy, The Netherlands

Invited Speaker

Advancing lifetime sustainability of river infrastructure: a European perspective Paul Kemp University of Southampton, UK

Field Interview

Live removal of the Hucava weir: Fish Passage issues and current situation in Slovakia Miroslav Očadlík WWF, Slovakia

Invited Speaker

Fish locomotion and Hydropower: a conservation approach Ana T Silva NINA, Norway

Field Interview

Stornorrfors fish passage facility: How do you combine 10,000 wild spawning salmon, and the largest hydropower plant in Sweden, within the same river? Johan Leander Umeå University, Sweden

Invited Speaker

Opening Europe's major fish corridors: needs, challenges & approaches Marq Redeker & Wilco de Bruijne CDM Smith, Germany, OAK Consultants, The Netherlands

Field Interview

Visiting the newly opened fishway at Diglis, Worcester: largest deep vertical slot fish pass in England and Wales Jason Leach Canal & River Trust, UK

Official closing

FP2022 announcement by Brian Bellgraph
Closing remarks by Herman Wanningen

Demonstration & Networking Sessions

Breakout room 2 Fish Migration River Project

Breakout room 4 WFMF/Dam Removal Europe

SPATIAL CHAT Networking session
Day 4 (24 June) – Oceania & Asia

Official Opening

Live from the Haringvliet Sluice, The Netherlands Koen Workel Rijkswaterstaat, The Netherlands

Invited Speaker

Hydropower + fish pass = sustainable hydro power: A true story? Stefan Schmutz BOKU University, Austria

Field Interview

Fish Passage research in Thailand Apinun Suvarnaraksha Maejo University, Thailand

Invited Speaker

Tracking the Golden Mahseer in Bhutan Karma WangchukNational Research & Development Centre For Riverine & Lake Fisheries, Bhutan

Field Interview

Dam removal in South Korea Lee Cheol-jae & Ji Chan-hyuk Korean Federation for Environmental Movement, South Korea

Invited Speaker

Changing the policy landscape for fish passage management in New Zealand: successes, lessons learnt and future challenges Paul Franklin NIWA, New Zealand

Field Interview

Improve baffle design for fish passage remediation in culverts with a focus on small bodied fishes Dipedra MagajuUniversity of Aukland, New Zealand

Official closing

FP2022 announcement by Brian Bellgraph
Closing remarks by Herman Wanningen

Demonstration & Networking Sessions

Breakout room 1 Thelma Biotel

Breakout room 2 Oregon RFID

SPATIAL CHAT Networking session
Invited Speaker Abstracts & Bios